Cellomatics Biosciences is delighted to have been selected as a finalist in the Best Contract Research Organisation: Specialist Providers category of the 18th annual Scrip Awards.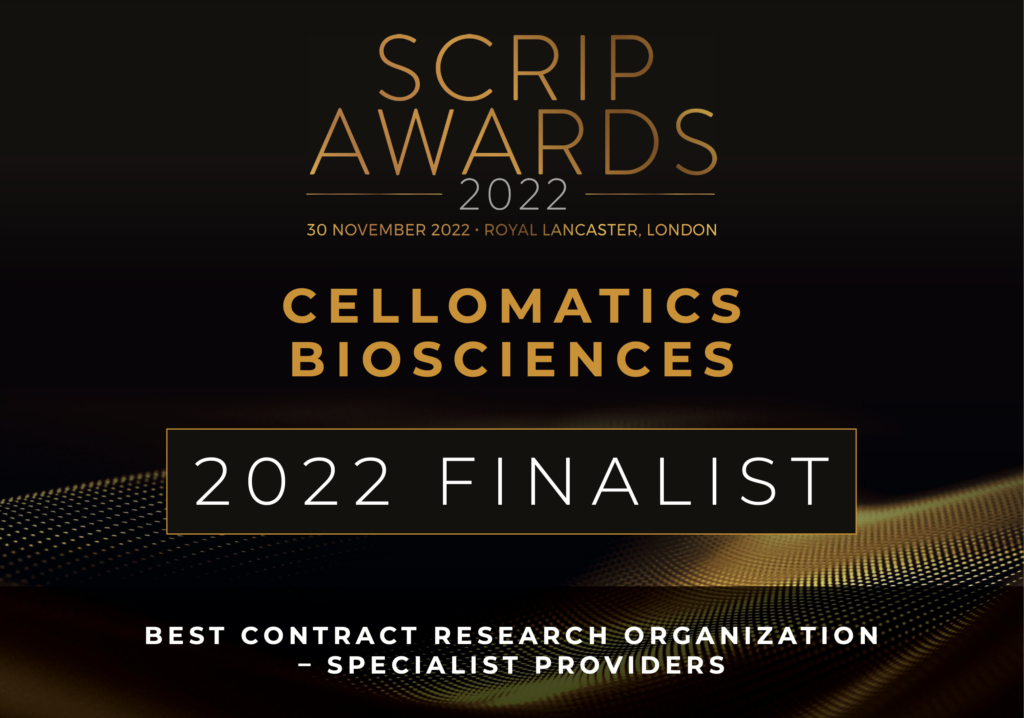 The Scrip Awards bring together over 400 industry leaders to celebrate and recognise the very best innovations and achievements in global biopharma. All award entries are carefully reviewed by an independent judging panel – a group of senior industry experts from around the world, handpicked for their experience and objectivity.
The award for the Best Contract Research Organisation acknowledges the critical role that CROs play in drug development, as well as the importance of outsourcing as the pharmaceutical industry seeks to benefit more and more from the experience of specialist companies in handling all aspects of clinical trials and other research.
The award winners will be announced at a prestigious awards presentation, dinner and networking evening on Wednesday 30th November at the Royal Lancaster Hotel, London.
Cellomatics CEO and founder Dr Shailendra Singh said: "It is excellent to be recognised as a finalist in these prestigious awards for the global biopharma sector. At Cellomatics, we work closely with our customers to develop bespoke assays and deliver data for that part of a drug's pre-clinical journey. We are proud that this personalised approach has cumulated in repeat business, customer recommendations, and a reputation of excellence resulting in strong growth and a global customer base from early-stage biotech companies through to major pharma companies."
For more information about the Scrip Awards 2022, visit the website here.