Understanding the biology of a disease is critical to discovering new therapies for its management. Mechanistic assays offer a valuable tool to get a better understanding of the regulatory processes within a healthy body and to identify the relevant 'triggers' that lead to disease development.
At Cellomatics, our team of scientific experts can support your mechanistic assays and drug discovery programmes in several ways using 2D or 3D cell culture models:
Identifying the relevant signalling pathway(s)
Identifying/validating the disease biomarker of interest
Understanding the molecular mechanism of action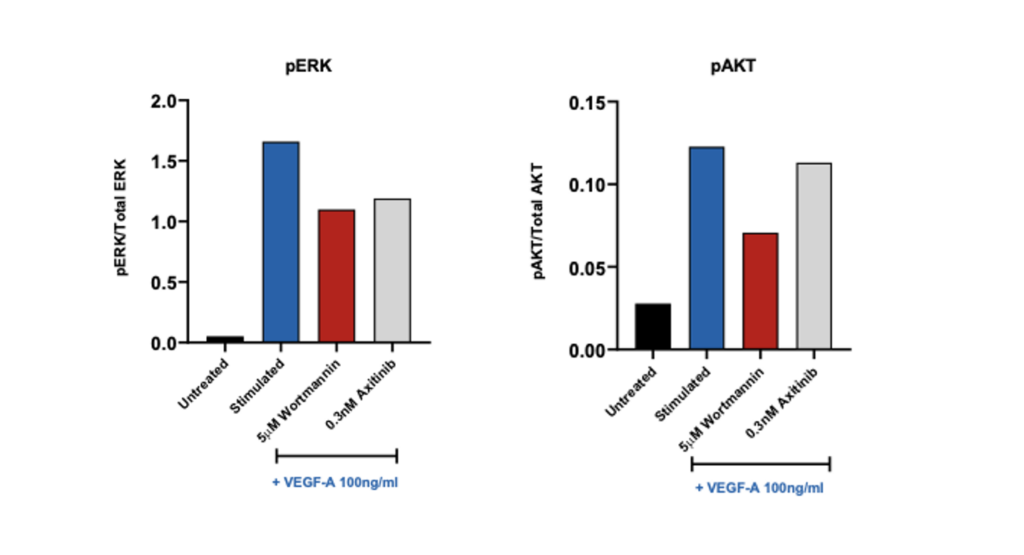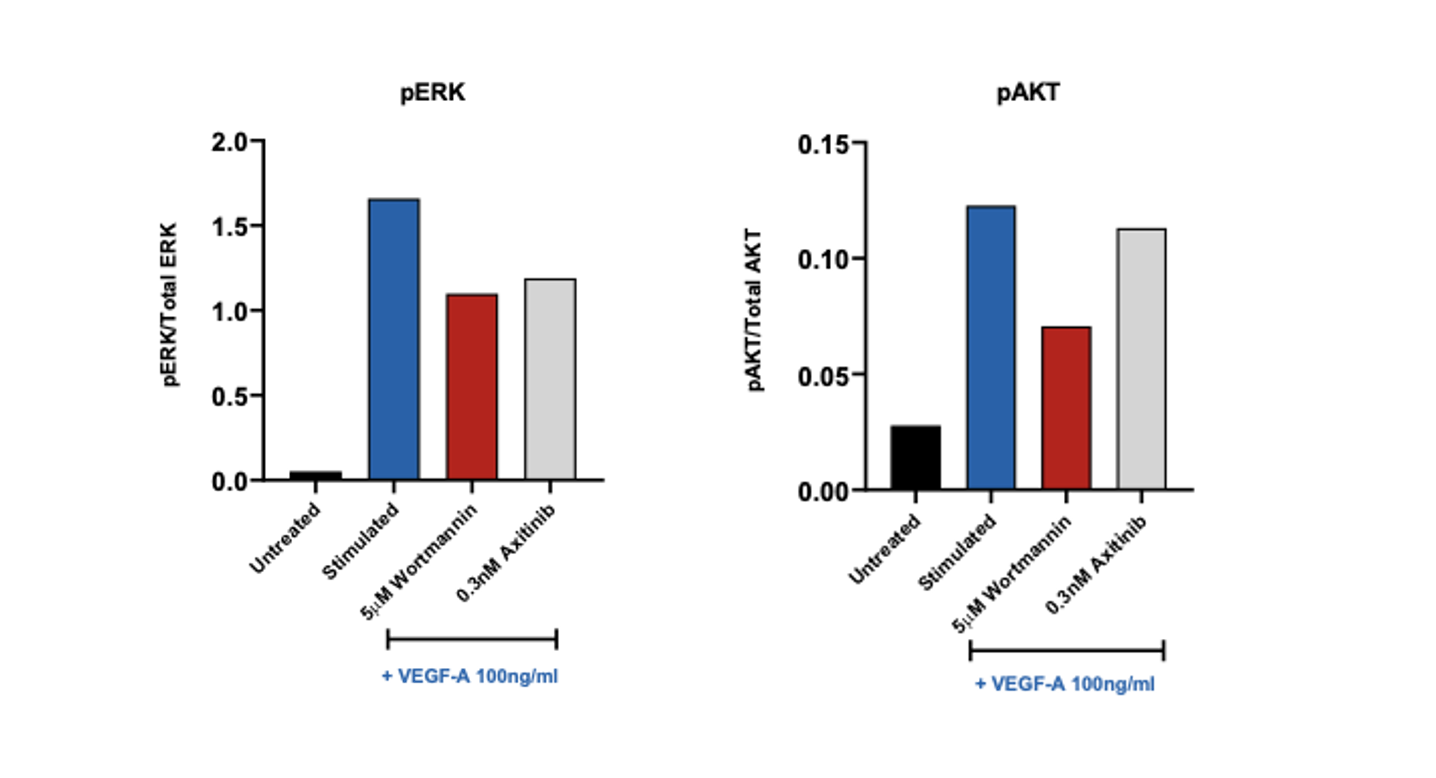 Normalised absorbance values for p-AKT (A) and p-ERK (B) for 4 control conditions: untreated, VEGF-A treated, Axitinib and Wortmannin. Co-treatment with Wortmannin/VEGF-A and Axitinib/VEGF-A illustrated lower levels of p-AKT and p-ERK, indicating inhibition of the CXCR4 receptor and its signalling pathway. 
SIRT2 Activity Assay is designed for the rapid and sensitive evaluation of SIRT2 inhibitors or activators using recombinant SIRT2 or purified SIRT2.
Applications include:
1. Screening inhibitors or activators of SIRT2.
2. Detecting the effects of pharmacological agents on SIRT2.

SIRT2 activity assay – Deacetylase activity of recombinant SIRT2 is measured by incubation with fluorescence substrate. A) Time-course of SIRT2-substrate deacetylation in the presence of SIRT2 inhibitor Sirtinol showing B) a dose-dependent decrease in SIRT2 activity, relative to the solvent control (DMSO). Data plotted as mean ± STD from triplicates, *p<0.05; **p<0.01; ***p<0.0001, using unpaired t-test between treatments and solvent control
Request a consultation with Cellomatics Biosciences today
Our experienced team of in vitro laboratory scientists will work with you to understand your cell-based assay development needs and provide a bespoke project plan with a professional, flexible service and a fast turnaround time.
To request a consultation where we can discuss your exact requirements, please contact Cellomatics Biosciences.