Poly (ADP-ribose) polymerases (PARPs) are a family of enzymes present in all somatic cells that help damaged cells repair themselves. PARPs are also involved in the transcriptional regulation of several signalling pathways, including genes involved in inflammation. PARPs, and particularly the tankyrases have become important cancer drug targets.
Scientific evidence suggests that PARP is overexpressed in lung, ovarian, and breast cancer, and PARP inhibitors are showing dramatic therapeutic potential for breast and ovarian cancer treatments.
At Cellomatics, we offer PARP assays to support a range of projects. Get in touch today for assistance with PARP assays or related projects.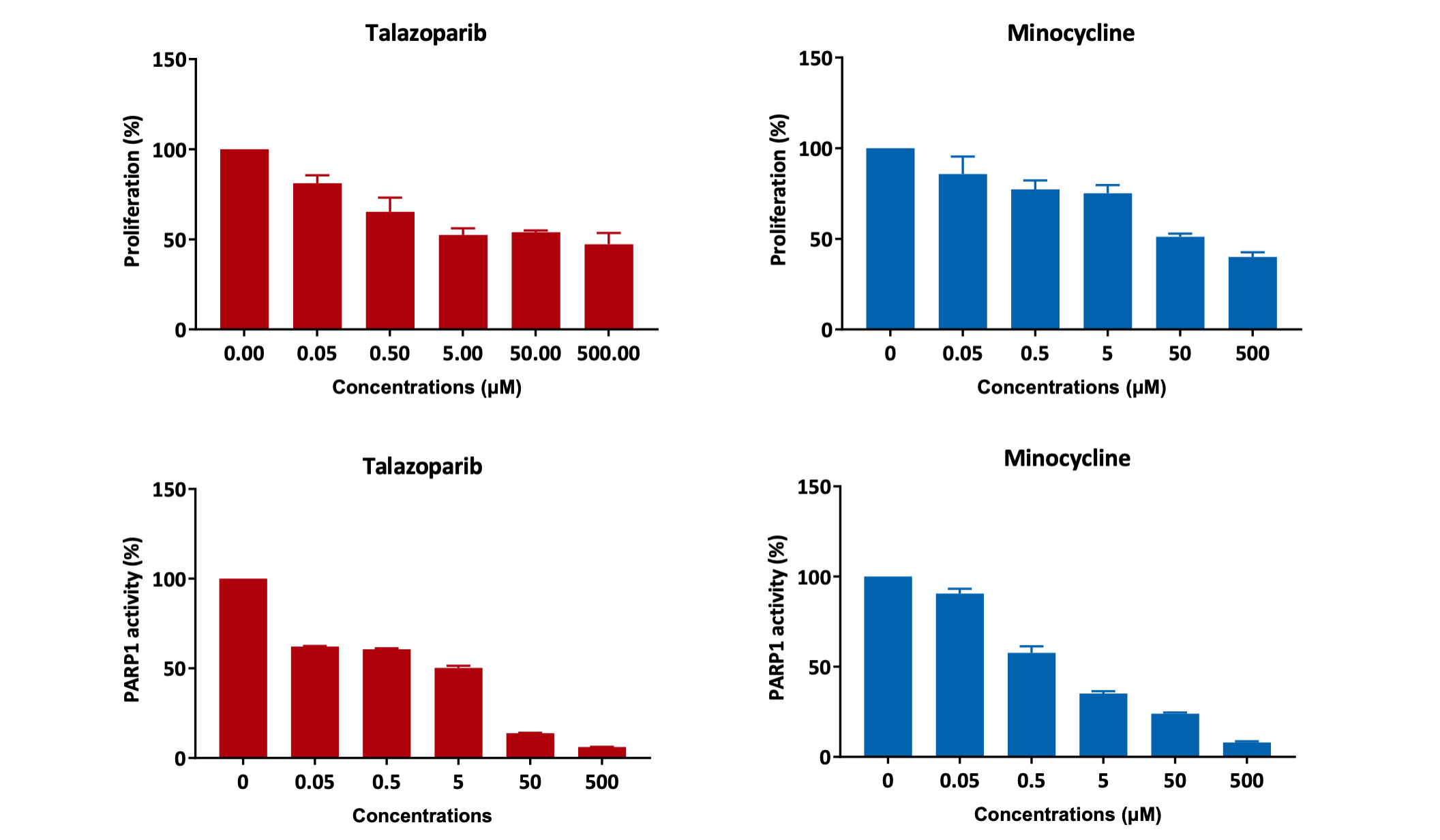 Dose Response for Talazoparib and Minocycline for PARP activity and Proliferation in UWB1.289. The ovarian cancer cell line UWB1.289 was treated for 24 hours with increasing concentrations of Talazoparib and Minocycline (PARP inhibitors). PARP activity was measured by an in vitro cell free enzymatic assay. Proliferation was assessed by BrdU incorporation (n=3±SEM).
Request a consultation with Cellomatics Biosciences today
Our experienced team of in vitro laboratory scientists will work with you to understand your project and provide a bespoke project plan with a professional, flexible service and a fast turnaround time.
To request a consultation where we can discuss your exact requirements, please contact Cellomatics Biosciences.