It's Ada Lovelace Day on the 11th October 2022, highlighting the achievements of women in science, technology, engineering, and maths. To mark this special day, we are celebrating some of the incredible female scientists who work at award-winning CRO, Cellomatics Biosciences, in Nottingham, finding out what motivates them, the highs and lows and the little insights.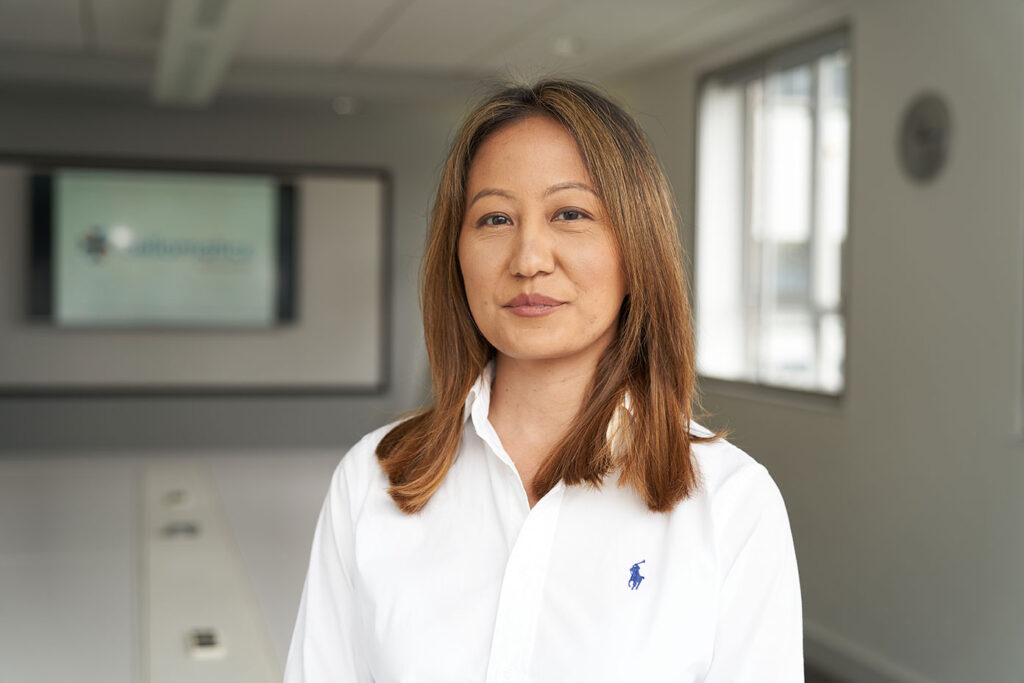 Dr Anushuya Tamang is Study and Operations Director and is CEO, Shailendra Singh's, right hand woman.
Anushuya, who was raised in India, was inspired by her mother, a Science and Maths secondary school teacher. Popular not just for her teaching but for her guidance and support.
"I was inspired by her passion for science and how she made even the least interested student in the class sit up with curiosity."
Raised in a small hill station, tucked away in the foothills of the Himalayas, there wasn't the exposure to research and development in schools. The only career path in science that was popular was for medical doctors.
"Scientific career in R&D and female scientists overall were underrepresented at the time. Things have improved during the last decade, I'm pleased to say."
"Science is intriguing especially when you are in research. Every day is different, and you learn something new each day. I love the scientific community and the collaboration among the peers. The enthusiasm is contagious, and it helps to bring out the best in each other."
And if you could share just one piece of information with your 12 year old self, what would it be?
"Never give up on your dreams and you do not always have to follow a set path. Break the norm."
Zoe Lee is a Molecular Scientist at Cellomatics Biosciences who knew from a very young age that science was for her. "Even before starting secondary school, science was by far my favourite subject. Nobody in my family or none of my friends were scientists, so to begin with it was just my own love for science that inspired me. I particularly enjoyed learning about how the human body functions and how chemicals react." It was something very personal that eventually decided Zoe on which specialism she would focus on. At the age of 14, her mother was diagnosed with cancer. Zoe knew then that she wanted to be a research scientist to help find cures for diseases.
Having made the decision, Zoe's first step was to gain her A-levels at College followed by a degree course at the University of Nottingham to study chemistry, although in her third year Zoe decided she really missed biology, therefore for her Master's degree she worked in a biology lab. This led nicely onto a biological PhD at the Cancer Research UK Manchester Institute in the Cell Division group. Zoe returned to Nottingham to begin her career and now is working as a Molecular Scientist at Cellomatics Biosciences. "I guess the trickiest part of my career was making the leap from chemistry to biology, however I actually really enjoyed it and now I have experience and knowledge in both which I find very handy!"
And the best thing? "It's extremely rewarding knowing that my work is helping towards finding cures for diseases to improve people's health. I am currently working in preclinical in vitro bioassay services for a variety of therapeutic areas, designing and conducting experiments to support drug discovery programmes. Since each project is specialised for a particular drug and its target, every project is different and requires a different experimental design, which is something I particularly enjoy about my work as no two days are the same. I love that I can apply my knowledge to a variety of projects whilst still learning new things along the way. I am motivated to help improve people's health and I enjoy a challenge, which is what keeps me involved in science."
And Zoe's tip for any budding scientist out there?
"In a career in research science, you will be the first person to see and discover your finding. Although the journey to getting that result is sometimes challenging, the reward is exhilarating."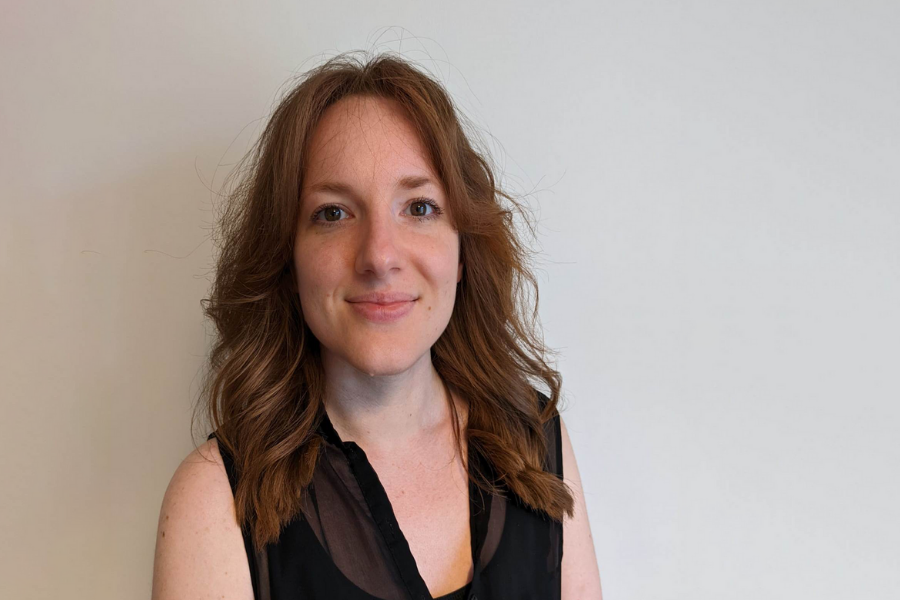 Stephanie Littlewood, a Senior Bioassay Research Scientist, joined Cellomatics in July 2021. Inspired by a passionate biology teacher, Stephanie knew that she wanted to study biology, specifically genetics, from the age of fifteen. In 2009 she went to study at the University of Nottingham to do just that, and completed her degree in genetics in 2012. "I didn't take the traditional academic path of Bachelors, Masters PhD, I worked in labs and gained experience over the last 10 years to get to the position I hold now." Although Stephanie did later study at Nottingham for her Masters.
Stephanie's motivation and her love of science comes from a joy of learning new things every day.
"I love trusting in other scientists and helping each other.. no scientist is an island. And I love that feeling you get when things click into place and you understand exactly why something is behaving the way it is."
Another important member of the team, Dr Lara De Tomasi was born and raised in Northeast Italy and it was also a teacher who inspired Lara. During a secondary school biology class, she learned of Gregor Mendel, 'the father of genetics' and his discovery of cross pollination studies in plants, as well as garden peas, to discover inherited traits; that fired her curiosity in Genetics and the rest, as they say, is history.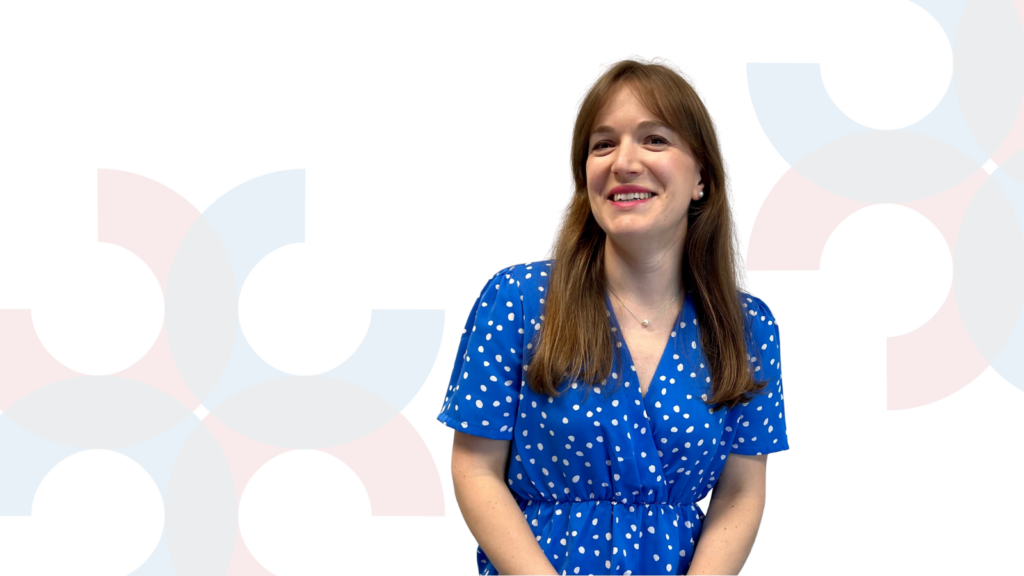 Lara took the degree route, studying in Rome for her Masters in Genetics and Molecular Biology. This was a 2 years course, but during her second year she joined a double degree programme, moving from Rome to Paris. She remained in Paris to undertake her PhD at the Imagine Institute of Genetic Diseases, researching novel genes in the pathogenesis of congenital abnormalities of the kidney and urinary tract. Her projects involved working both in vitro and in vivo to investigate the development of the kidney which she found totally fascinating.
Lara then moved to the UK and joined the University of Sheffield as a Research Associate in the Mirna Mustapha Lab working on the genetics and molecular heterogeneity of spiral ganglion neurons.
Lara joined Cellomatics in early 2022 and has expanded her brief in line with the company's upward trajectory. And her reasons for doing what she does?
"With Cellomatics working within pre-medical research areas, you know that what you are doing will make a difference, and that's a good feeling."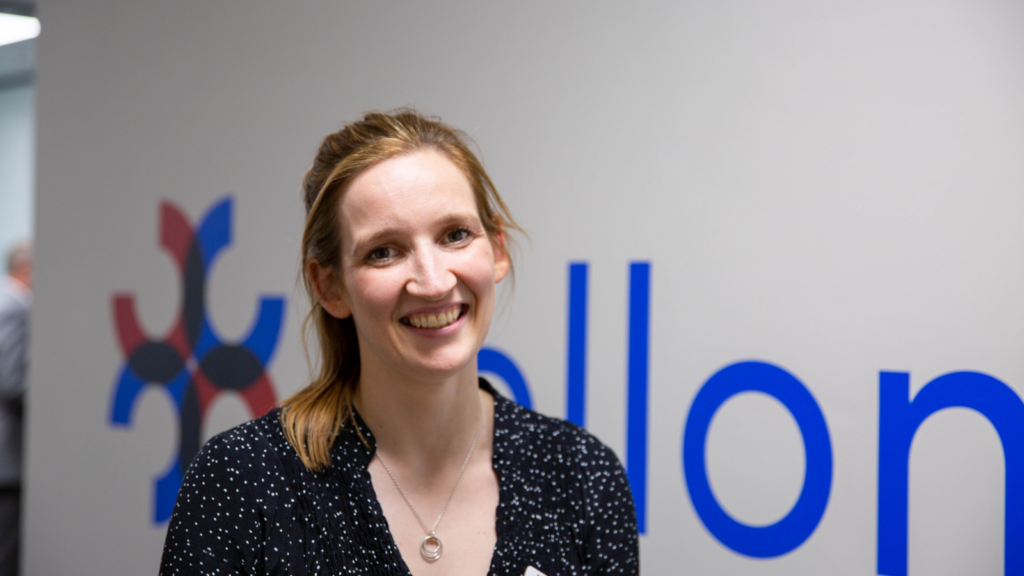 Finally, Fay Davidson, took what she saw as the 'natural decision' to go into science; with a dad and older brother being Chemists, Fay was surrounded by family and friends in the profession and her love of science just naturally evolved.
she adds "but what I also love about this business is that you never stop learning. The human body is so remarkable that just when you think it will react one way, it does the opposite, and whilst this can be exacting, it is also exciting because you learn something new about how and why it works as it does."
Inspired by work experience at her dad's start up drug discovery company, Fay enjoyed the ambience, the teamwork and, of course, the experiments.
Fay took a 3 year degree course in Bio Medical Science at the West of England University in Bristol and, as part of the course, undertook a one year placement at the University of California in Santa Cruz. One of Fay's inspirations was Professor Lindsay Hinck, Professor of Molecular, Cell and Development Biology
Fay is now a Senior Biosassay Scientist with Cellomatics and her reason for being involved in science?
"I enjoy the problem solving element that is a fundamental part of drug development and, of course, helping get those drugs to market,"